Sounds good. Thanks for the info as always. I did clean up some of the rust that was on the rotors and lubed it up lightly with some grease. The fronts had a lot more rust than the rear. I have

this impact wrench

, but I let a family member borrow it so I didn't have it with me during the rotation. Could you link me to the hammer impact wrench and the synthetic grease that you use? That'd be great.

That rear door... what PITA. Sorry to hear about your experience. If you do get it reprogrammed, please report back on whether it fixed it or not. It may be hard to recreate the defect, but I'm hoping that at least the sensor will work to where it will sense the resistance and reverse to open back up.
It probably best you didn't have the powered hammer impact, with the power they have they generally will twist off the head of the screw, as with all screws the weakest point is at the head of the screw and at the point of where the thread starts at by the head. The hammer manual impacts are getting fairly scarce now days, due to the battery/electric impacts. The 1/4, 3/8, 1/2 inch ones I have I bought back in 1970, even still have the original Phillips and screwdriver tips with the sockets. Lot of the tire lug nuts you would break with a 4-way lug wrench, so I always broke the with the manual hammer impact, never would break a stud using that method. Here is a 1/2 inch impact from Home Depot, might have to order on-line.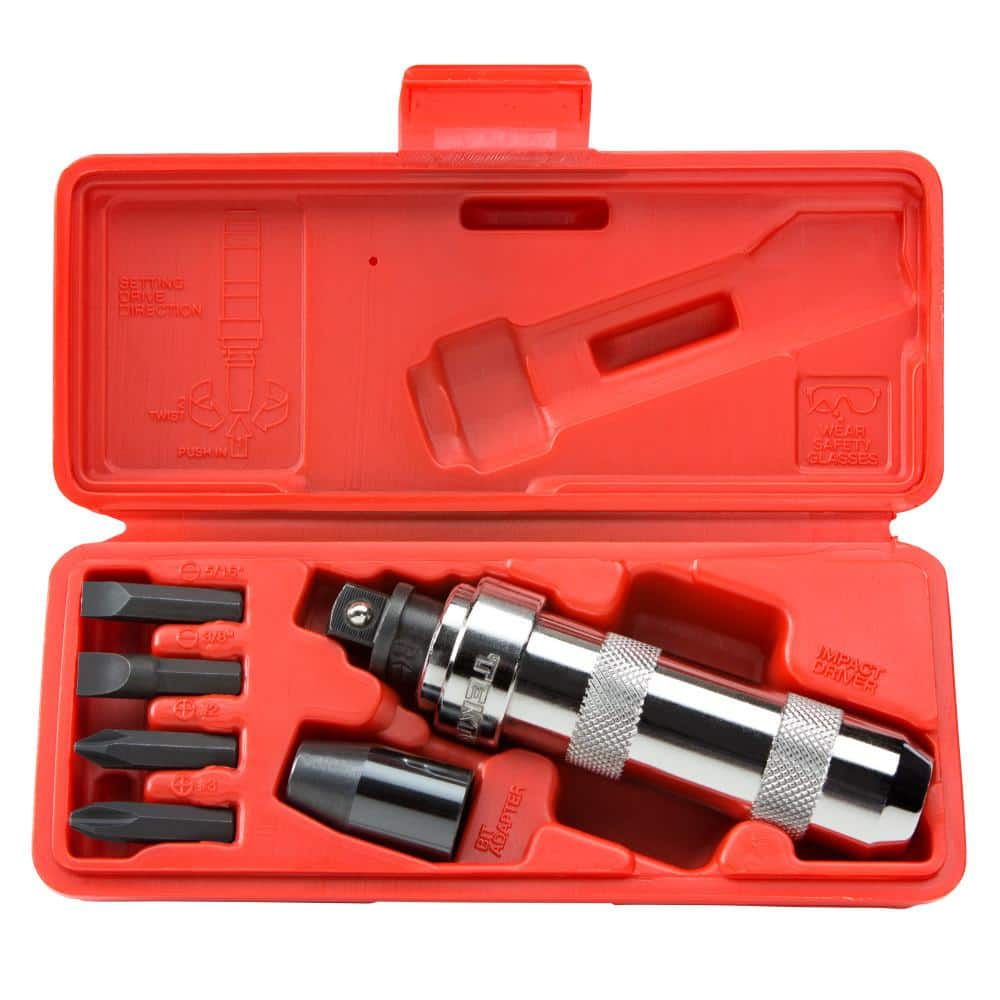 Loosen corroded brake caliper screws, rusted body panel fasteners or frozen bolts with ease using the TEKTON 1/2 in. Drive Reversible Manual Impact Driver Set. This unique tool converts a hammer strike
The synthetic grease I use is from OReilly Auto Parts, it comes in a tube for grease guns but I just use it directly from the tube for applying a film to rotor studs, applying around rotor hub centers where the wheel mates the rotor hub, you can actually see the pattern on the rotor hub (electrolysis) imagine that.. two different metals mating-causing corrosion. Again another item you will probably call the auto store up to order as they do not carry in stock.
Thanks for the concern of my back, I know there is several people here that have bad backs and even if they don't, it would probably scare the crap out of you not expecting it. Honda should be ashamed of their door safety ratings, it's probably a good thing the front drivers and passenger front are not electric open and close as we would probably than never be able to get in or out at all.