Discussion Starter
·
#1
·
About a month ago one of the service advisors I work with at Nissan had a customer come in for a service had the vehicle cleaned and she asked if there was anything they could do about the bird poop stain on the door and the white mark left on the trunk from a magnet. The detailers cleaned and did nothing with these marks. The Advisor has her come speak with me I took the car in the back and polished half of the trunk near where the emblems are and removed the stain I did not try the poop. She was blown away how half her trunk looked. So a month later she set up a time for me to detail her car. Goal is to remove mark from poop and bring the gloss back to the paint.
Washed the vehicle with pressure washer
Using First Place Finish car soap mixed with Zep Citrus to remove the old wax
Rinsed vehicle
Sprayed entire vehicle included wheels with Car Pro Iron X
Rinsed
Re Washed and cleaned wheels and tires using Zep Citrus
Pulled vehicle into detailing bay and began to clay using Dodo Born to Be Slippery and Yellow Clay
Dried the entire vehicle using Meguiars Water Magnet and compressed air
After testing pads and polish I ended up using
Meguairs D300 compound with Buff N Shine Yellow pad on the Griots Garage DA I found this to cut better then Menz 203 and slightly less then Meg Me105 but finished off amazingly well.
Washed the vehicle with Zep Citrus
Dryed as before
Prima Amigo with a Green Buff n Shine pad on the GG DA speed 3.5
Interior was vacuumed
Wiped down with Optimum Leather Plus
Door jambs cleaned and then wiped down with Duragloss Aqua Wax
LSP was Dodo Juice Supernatural Hybrid
Before
washed, Iron X and clay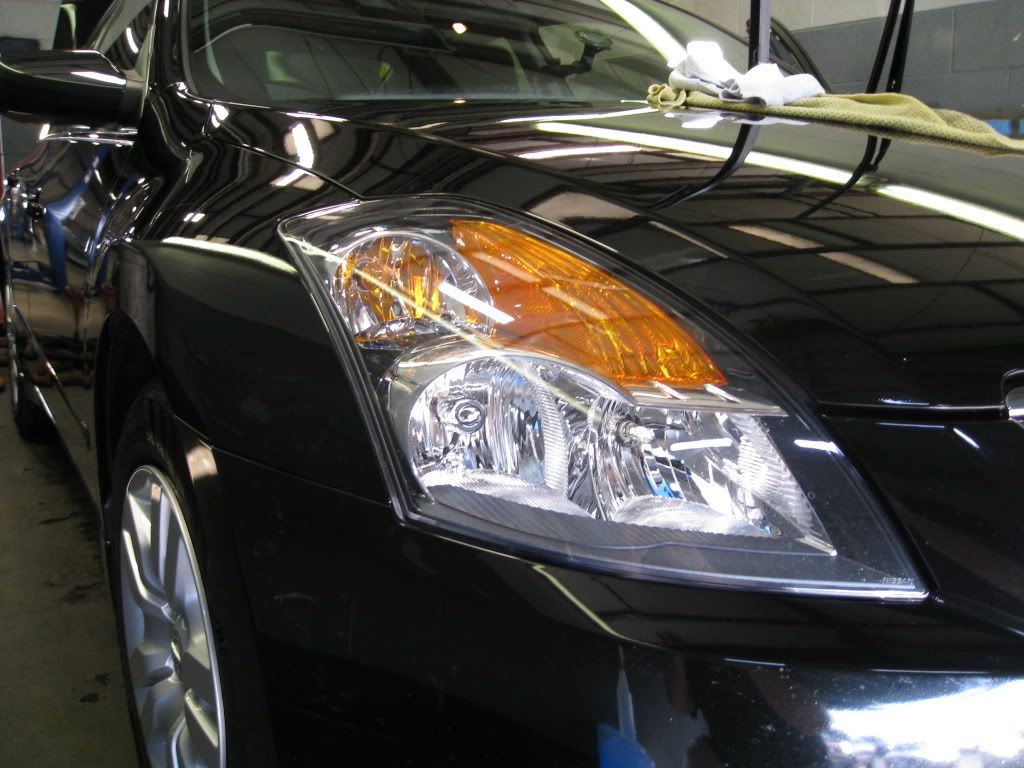 bird poop area