I just CANNOT stand when I see people talking on a cell phone while driving. When are those careless people going to learn that they should not drive and talk on a phone. It is such a hazard for the rest of us that are on the road.
January 12th 2007 I got hit on the rear by an idiot that was talking on a cell and did not realize that the traffic in front of him had come to a complete stop. I got $4,000 dollars worth of damages on my rear end.
- My Tailgate had to get replaced.
- My rear bumper had to get replaced
- The two middle backup sensors got replaced
- Everything behind the bumper got replaced
- The inside of the trunk had to get banged back into place
- My neck and lower back was soar for two days
Well, the good thing was that I was in the ody by myself when the idiot hit me. My 2005 odyssey only has 14,000 miles on it and already I got hit. I've been driving since I was seventeen and I've never been in an accident. This is my first accident caused by a careless driver.
IMAGES OF THE VISIBLE DAMAGES
- you may click on the image to view the original size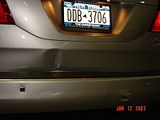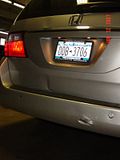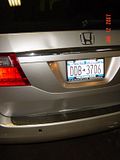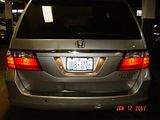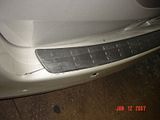 I was planning on installing the aero kit (oem body kit) in April but since the rear bumper had to be replaced I figured that I would have the body shop install the kit for me