After some lengthy research, the aftermarket foglight kits for the 08+ came out a few months back. Prior to that the only option was to get the genuine Honda fog kits. I know others have tried the aftermarket ones for the 05-07 but as most of you know, the style was changed for 08.
These ones I got are from Ebay and they cost $140 (include shipping). The build quality of the fogs themselves are actually quite good. The entire fog housing is diecast aluminum, and the lens is glass. It comes with all the hardware you need (relay, wiring harness, switch, fuse, etc). This kit is not an exact duplicate of the factory kit where it taps into various factory harness and comes with a replacement headlight stalk. The install took me about 4 hours to install from start to finish. The light output and functionality is good. The fogs are also adjustable up/down just like the factory ones.
The one thing that will make this install difficult for some is the number of custom work you have to do to the wiring harness to make it work for the Odyssey. The main one is extending the 3 wire harness to go into the vehicle for the on/off switch. Another thing is the on/off switch they provided wouldn't fit the hole next to the VSA button, so I had to stick it next to the door slider button (mine is EX so don't have sunroof). Also there is no install manual that comes with this kit.
Here is a How-To on installing the kit. (I need to first apologize for any typo because I put all this together in about 20 min)
The kit comes in this basic brown box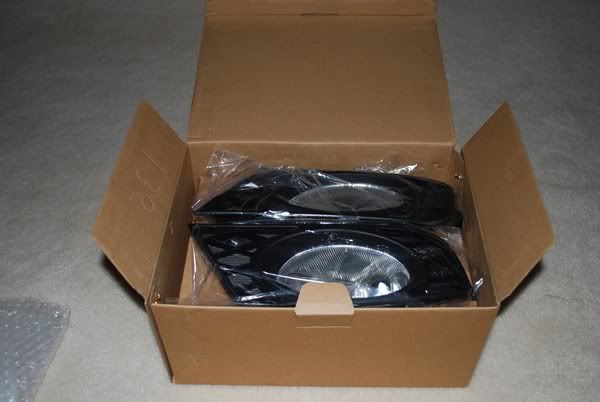 Here are the fogs, and wiring harness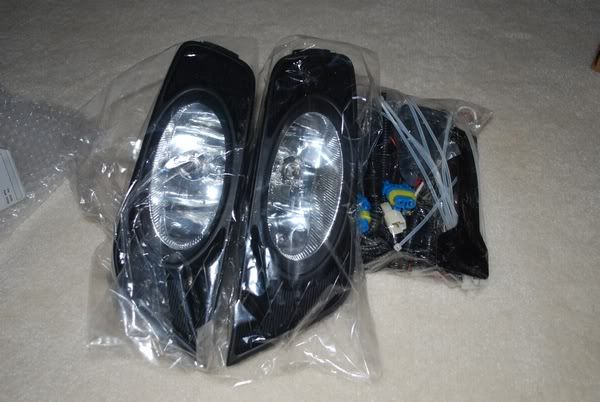 Fog light itself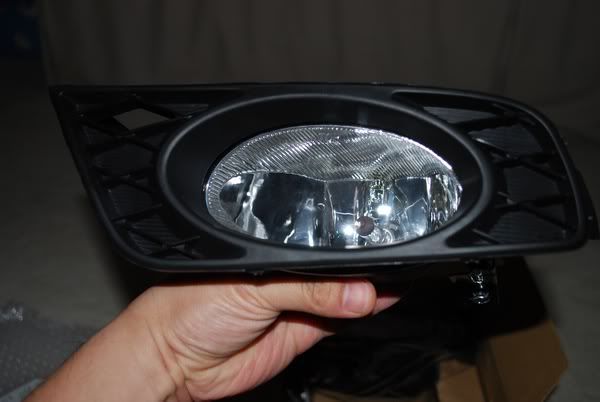 One wiring harness for the foglights, and a second harness for fuse, relay, battery, and switch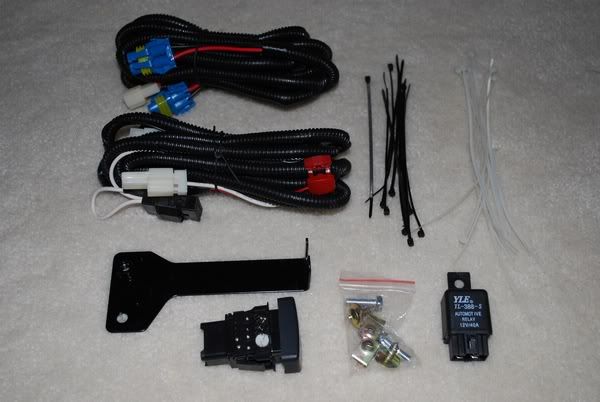 Here is the entire connection layout of both wiring harness
to be cont'd