DIY Clean EGR Manifold Cover & Ports & Injectors
Over this past weekend I though it would be a good idea to check up on the fuel injectors to see what kind of condition they were in after 240K miles...While everything was apart, I decided to clean out the EGR manifold cover and ports. Here is the DIY.
If your EGR system becomes clogged with carbon build up, it can cause issues with IDLE, and BOGGING...so catch it early. (Dealerships charge $400+ to do this cleaning)
Difficulty Scale: 1-10
2
Time:
2 Hours
Tools:
10mm socket short & long, 14mm wrench, pliers, brake cleaner, paper towels, empty box, gloves
1.
On a Cold Engine...Start by disconnecting the negative cable from the battery. Remove the gas cap to relieve the pressure in the fuel system.*if you don't, the fuel will continue to pour out of the fuel rail during the cleaning*
2.
Disconnect the (3) 1/4" black rubber vacuum lines from the Fuel Pressure Regulator and fuel rail.
3.
Remove (2) 10mm bolts holding the plastic fuel wire cover to the fuel rail. Next, loosen the (4) injector clips from the injectors as shown. I used a screw driver to pry the clips open.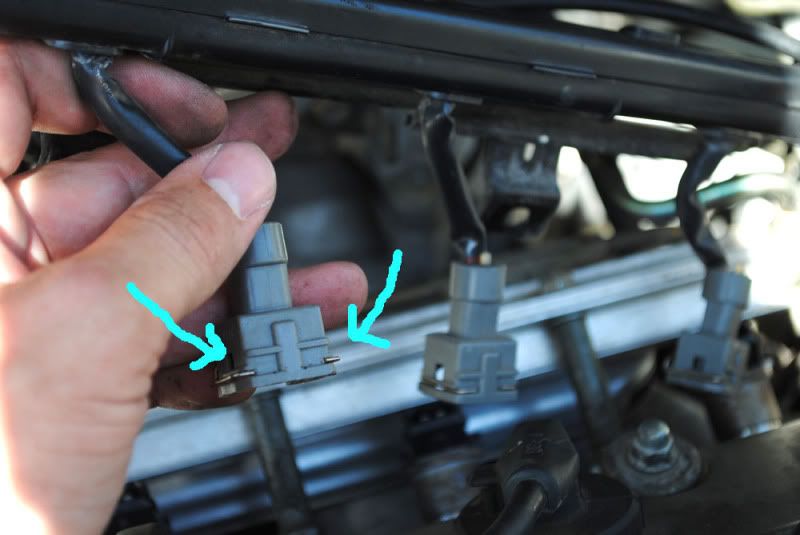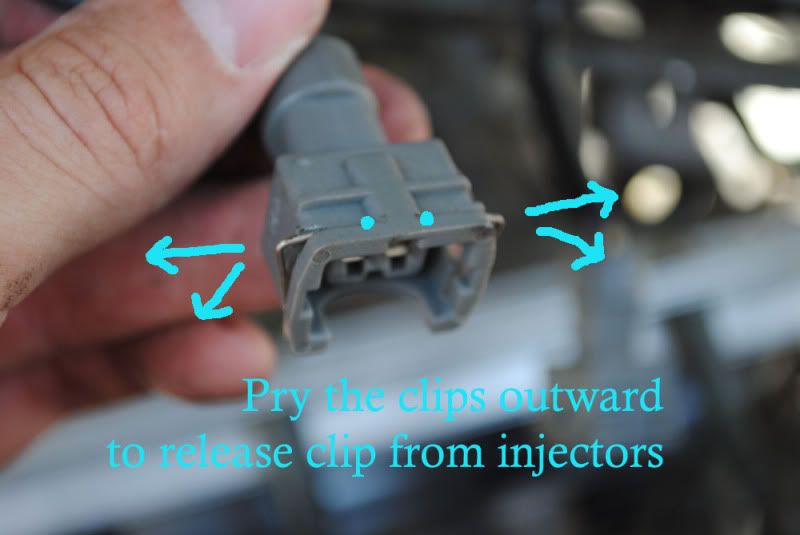 4.
Once the injector clips are removed and out of the way, remove the 10mm bolts holding the fuel rail to the manifold studs, and use a paper towel to soak up the dripping fuel.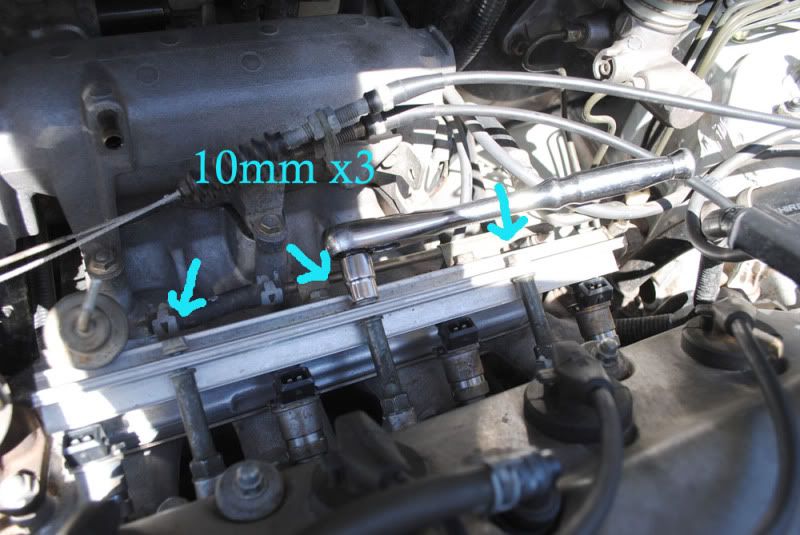 5.
Carefully pull the fuel rail assembly off the manifold. Take caution as fuel will drip out of the fuel rail when you disconnect it. Use a towel.
6.
Then remove the studs. 14mm Wrench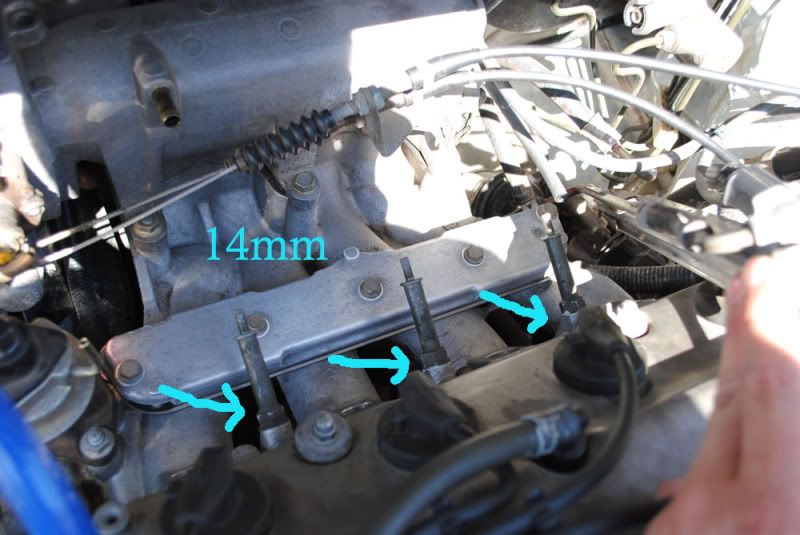 Should look like this: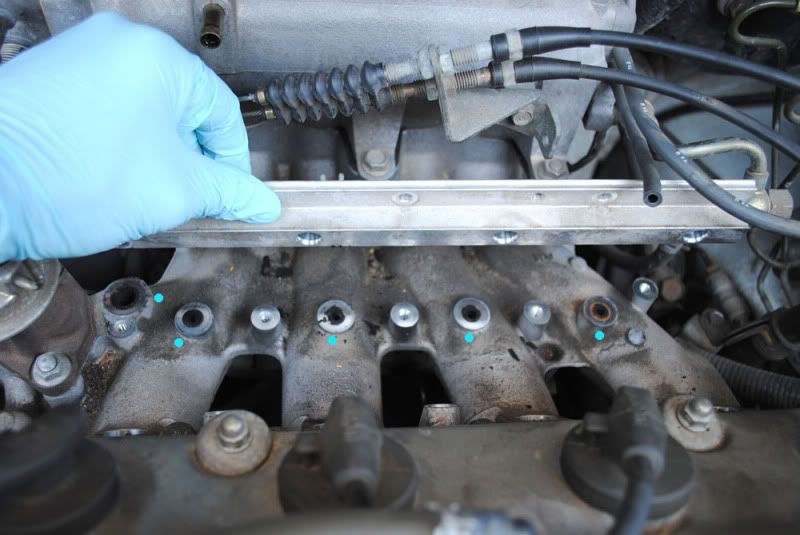 7.
The fuel injectors will just slide out of the fuel rail. The rubber o-rings on top is what holds them in place. Inspect all o-rings for worn, cracked, split etc. If is not perfect, replace with new Honda o-ring or they will leak.