Discussion Starter
·
#1
·
DIY Sound Deadening - Make your car quiet like a tomb!
This is probably one of the easiest things you guys & gals can do to your car to make it quite inside, almost quiet enough to hear a pin drop. The Odyssey is by far one of the most noisy cars I have ever owned. All the road noise, wind noise and engine noise filters and echoes in the cabin due to poor designs and baffling by the factory.
This DIY will show you how to take your car from economy to Luxury.
Time:
1-3 hours per door (depending on how many layers you do. I wouldn't do more than 3 max)
Tools:
Razor blades or Exacto knife, shop paper towels, degreaser/cleaner, plastic scraper (not metal it will scratch) & Heat gun *optional*
1. Start by removing the door panel plastic. *remove interior door handle cup screw, pull out door handle cup, slide off door lock lever from cup, remove screws in door handle pull, pop all clips holding door panel to door frame, remove power connectors from door courtesy light and window switch, lift off door panel*
2. Carefully pull away all the plastic sheeting that covers the door skin shown below.
Should look like this when done.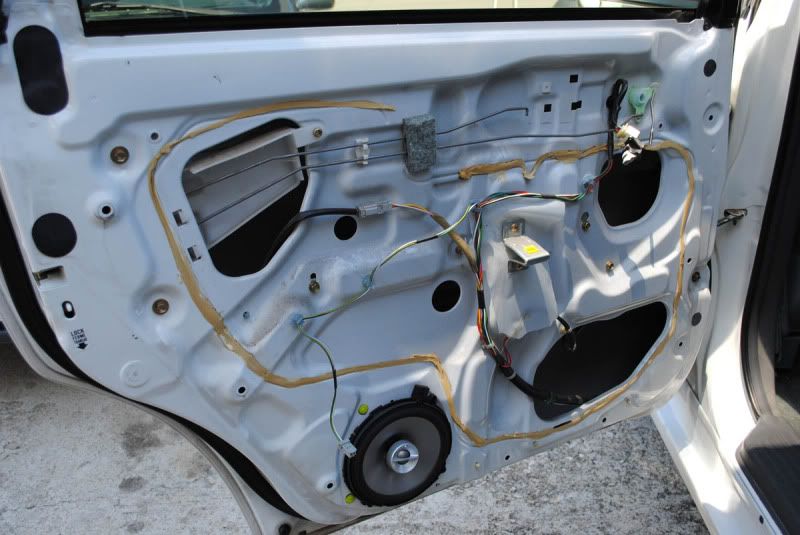 3. Using a Plastic or Wood scraper, I used a plastic trim panel tool, carefully scrape away all of the silicone. *note, do not use a metal scraper, you will scratch the metal and allow rust to form later on*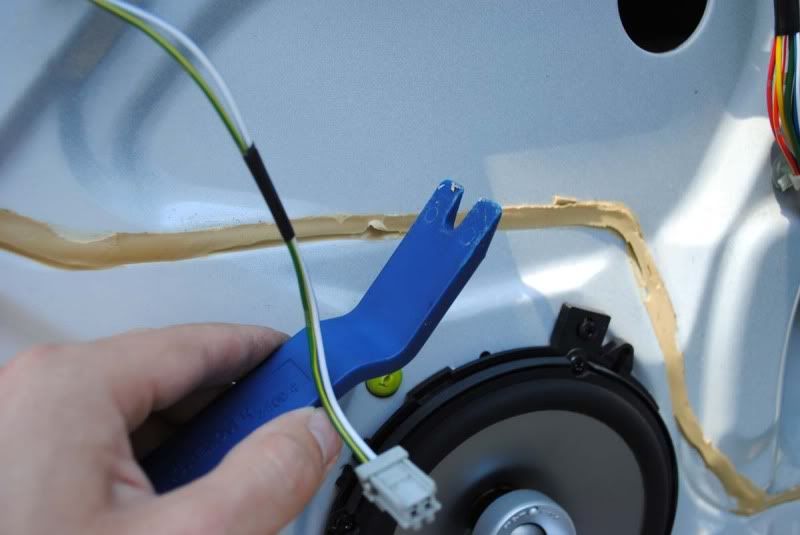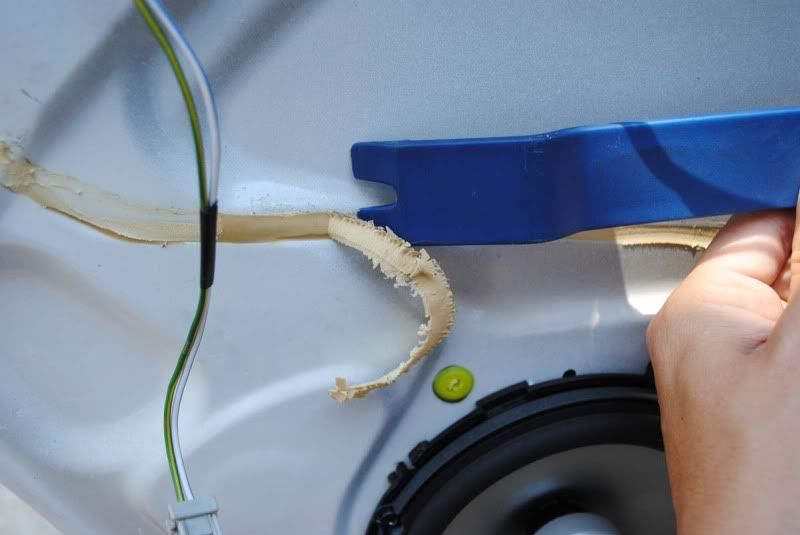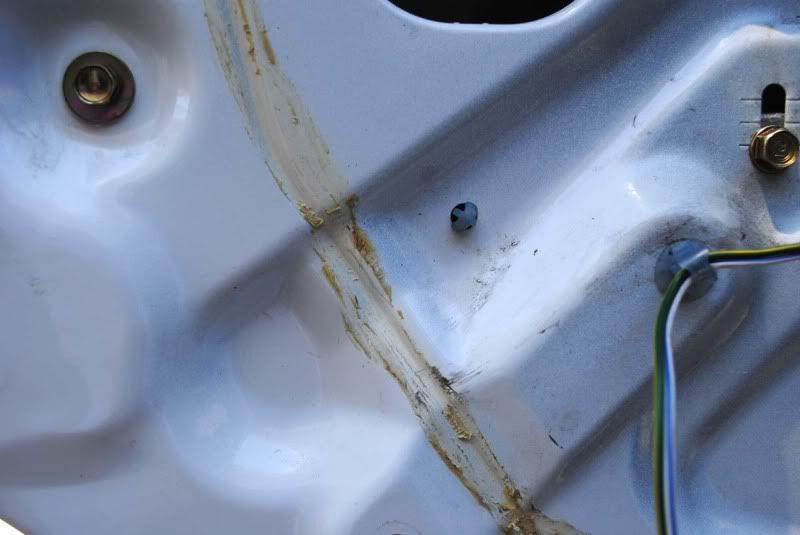 4. Once all the silicone is removed, clean the entire door skin surface with degreaser / cleaner. Do not use paint thinner. Any oils left on the metal will not allow the sound deadener to stick to the panel.