Hi, I have to clean out my garage, and have several sets of wheels, perfect for DEPAX! The only catch, is I am not shipping. LOCAL PICKUP ONLY (So Cali). Sorry.
**Acura RL 17x8" 5 SPOKE wheel sets. Used, good condition. No curbing, dents, etc. This Wheel design was on the RL from '05-'08. No Tires, No centercaps, No valve stems (TPMS).
$550 Per set (four wheels)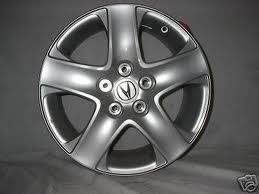 **OEM 2009 Odyssey EX-L 16" 10 spoke machined finish wheels.
Perfect condition, OEM Michelin tires with only 20k miles on them.
Lots of life left on the tires. No TPMS. No centercaps. Tires are installed and balanced. Just install proper TPMS for your car, seat the bead, and you're ready to roll.
$600 Per set (four wheels and tires)
**Used TPMS sensors compatible with '05-'07 Odyssey Touring (PAX) are available. $50 set of 4.
Please contact
[email protected]
Thanks for looking~
Joe P.