Well after having my daughter in October it became obvoius that the Ford Edge we owned would not be able to accomodate our lifestyle (vacations, babysitting, mom coming to town). So I traded in the 07 Ford Edge on a 06 Odyssey EX-L (leather, heated bits, Sunroof, 76k miles, One owner, dealer mainted etc). So far we love it. My wife loves the automatic sliding doors. they come in so handy when getting my 2.5 yr old son and 2 month old daughter in and out of the car. Well here are the pictures from when I picked it up and my plans.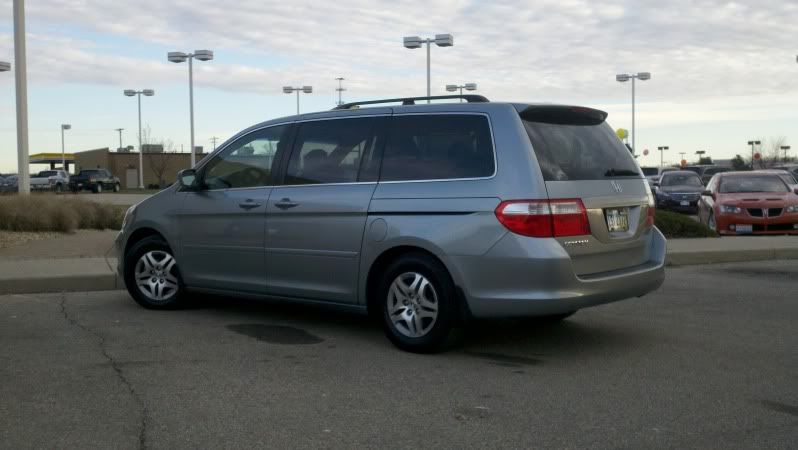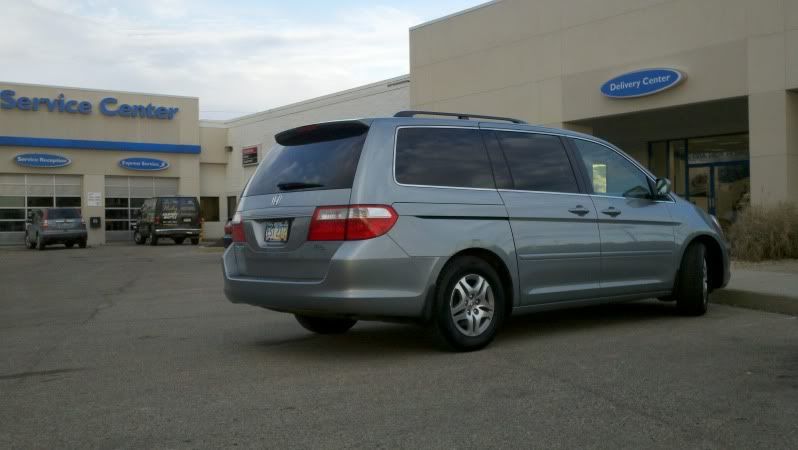 My plans:
Sirius radio kit (ordered)
H&R lowring springs
rear air bag kit
Wheels and tires (thankfully no pax to deal with.. woo hooo)
Tint front windows to match
Looking forward to many happy travelling miles.