Discussion Starter
•
#1
•
I installed a VCMuzzler II on my 17 EX-L last night and took the van for a ride. The VCMuzzler appears to be working as expected. No ECO light, temperature gauge just slightly lower than before the install, etc.
However, the Bluetooth OBDII device I'm using does not seem to be reading the engine coolant temp. It worked in my 06 Ody EX-L and I just tested it in SWMBO's 11 CR-V EX and it worked fine. In those vehicles the Coolant gauge in the Torque app displays the coolant temp as expected.
It's one of these, purchased probably 10 years ago: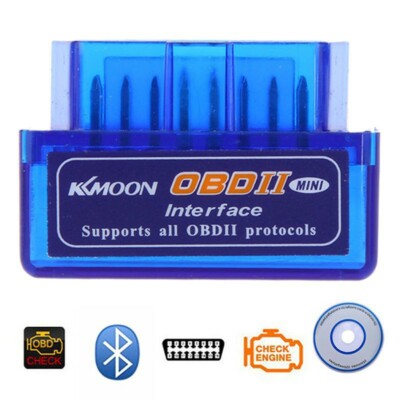 Compatible Software: Easy OBD2, ScanMaster ELM, wOBD Crazy and More. Supports OBD2 Protocols (ISO15765-4 (CAN), ISO14230-4 (KWP2000), ISO9141-2). Works with OBD2 Complaint Vehicles. 1 x New V2.1 Blue Super MINI Bluetooth ELM 327 OBD2 / OBDII ELM327 Auto Diagnostic Scanner Tool.
When using the Torque app, all the other basic readings (RPM's, speed, etc.) seem to be working fine, but the Coolant gauge sits at 0 with the words "No Data" displayed. I even pulled the VCMuzzler just to be sure that it had nothing to do with the issue.
Is there something different with 17 EX-L pin-out that would prevent the OBDII from reading the Coolant temp? I don't need a $100+ full blown scanner, I just want to monitor the coolant temp to ensure I'm using the correct resistor and to keep an eye on things, especially while I'm towing.
Thanks for any suggestions.