Discussion Starter
·
#1
·
One of those dead battery threads.
Hi guys, I've got a similar situation to guys talking about the parasitic battery drain that is related to the mg fuse. This happened last year and I did a little poking around and found that I could solve my dead battery problem by pulling out the 7.5 fuse in the engine fuse box.
From my reading this sounds like its related to the AC clutch relay (I think). I've also got that clicking issue when I insert the fuse back in.
I'm attaching a picture to ask the following question. I seems like the solution to this problem is to replace the relay like another person mentioned. The question is, Which one? you can see in the photo there are 5 relay boxes present in the engine compartment fuse panel. I also noted the fuse I removed. It's the red one just laying to the side.
Question: could someone tell me from looking at the photo which relay i need
to buy? Any insight would be gratefully appreciated.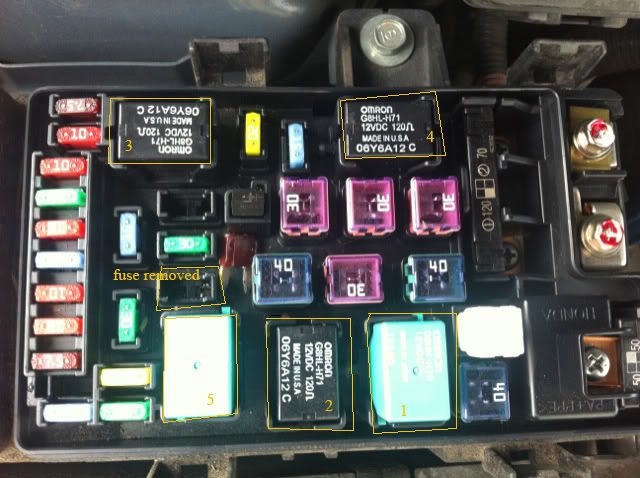 -Brian