Yesterday was the first time I was able to wash and detail the van since I brought it home from the dealership. Although it was clean when I picked it up, there were just some sloppy work on it (like fingerprints and smudges and sticker residue) that just bugged me. On certain parts of the van I applied Meguiar's 3-step wax system (cleaner, polish, wax). On the rest, I just used Meguiars NXT Generation wax. I took these pictures this morning on my Thanksgiving holiday.
Here it is on my driveway with it's garagemate:
I debadged the text from the rear hatch (everyone knows it's an Odyssey and we've got too many Touring models in the neighborhood):
I had to give the van a little Subie love....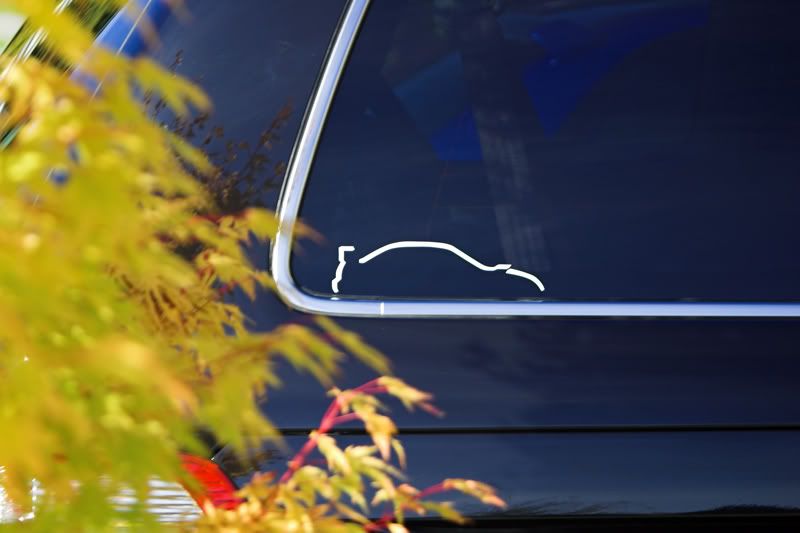 Nighthawk Black Pearl is a very interesting colour. At certain angles it has a dark purplish hue to the black. On closer inspection the paint covered with multicoloured specks of shiny bits (which is hard to capture on camera)....
The reflection off the hood:
The reflection off the passenger sliding door: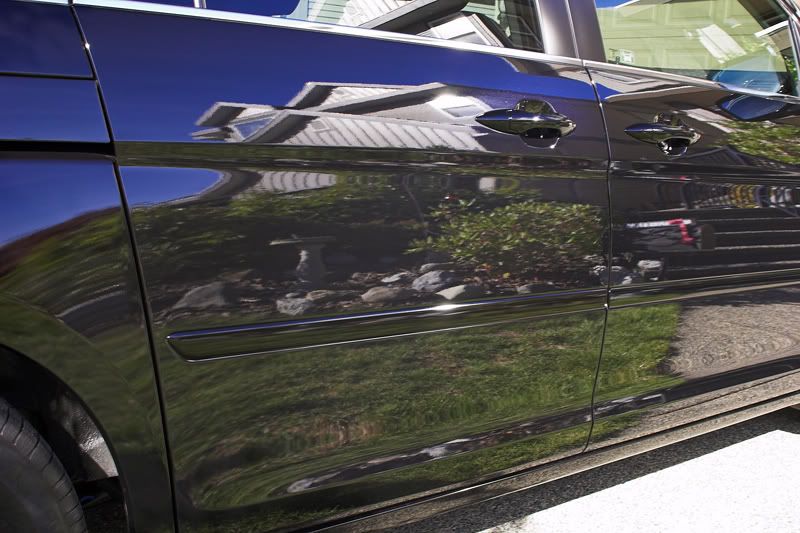 The reflection on the driver's side:
I love/hate black :stupid:.